Body
Angèle and Jim started sailing together on a small city lake in Minnesota, in 1971. Then Jim built a 27 footer in his backyard that took them onto the rivers. Since 1987 they've been sailing a Moody 376 on Lake Superior, all the Sweetwater Seas and well beyond.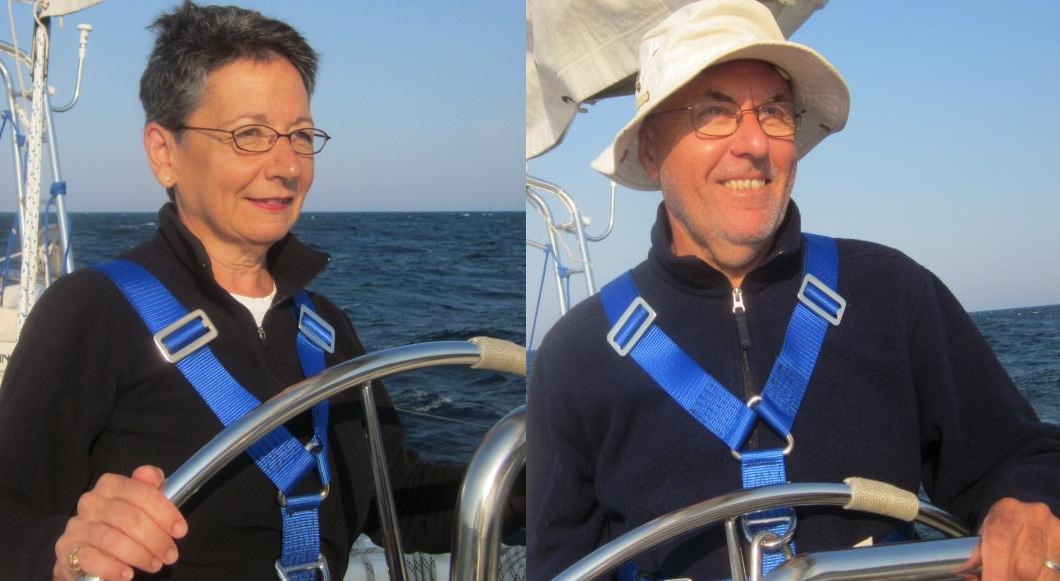 Angèle and Jim started sailing together on Lake Calhoun, a small city lake in Minneapolis, Minnesota, in 1971. They moved on to the St Croix River and the Mississippi with Portofino, a 27' foot boat that Jim built in their backyard under the bemused gaze of friendly neighbors. In 1987, they bought HOLA, a British made Moody 376 and began their adventures on Lake Superior and beyond. For six summers, they cruised all the Great Lakes and the Saint Lawrence River out to Prince Edward Island, Nova Scotia and Newfoundland. They returned to their home port in Lake Superior's Apostles Islands via the eastern seashore, through New York City and the Erie Canal.
They have enjoyed boating as a family with their children and as a couple, for more than forty years, and continue to actively cruise their Lake Superior home waters. They have been members of the Great Lakes Cruising Club since 1994, and received the club's prestigious Admiral Bayfield award for extensively exploring all five Great Lakes in 2003. Jim is also the GLCC Rear Commodore for Lake Superior.