Body
Dave and Colleen Wray are long time Lake Superior Boaters. They sailed for several years in the Apostle Islands, Isle Royale and North Shore of Canada. In 2016, they purchased a 1997 Mainship 350 Trawler in Mackinac City, Michigan with plans to spend a year on the boat navigating around America's Great Loop. Having completed the 7000 mile journey in fall of 2017, their boat Moonshadow is now moored at Barkers Island Marina in Superior, Wisconsin.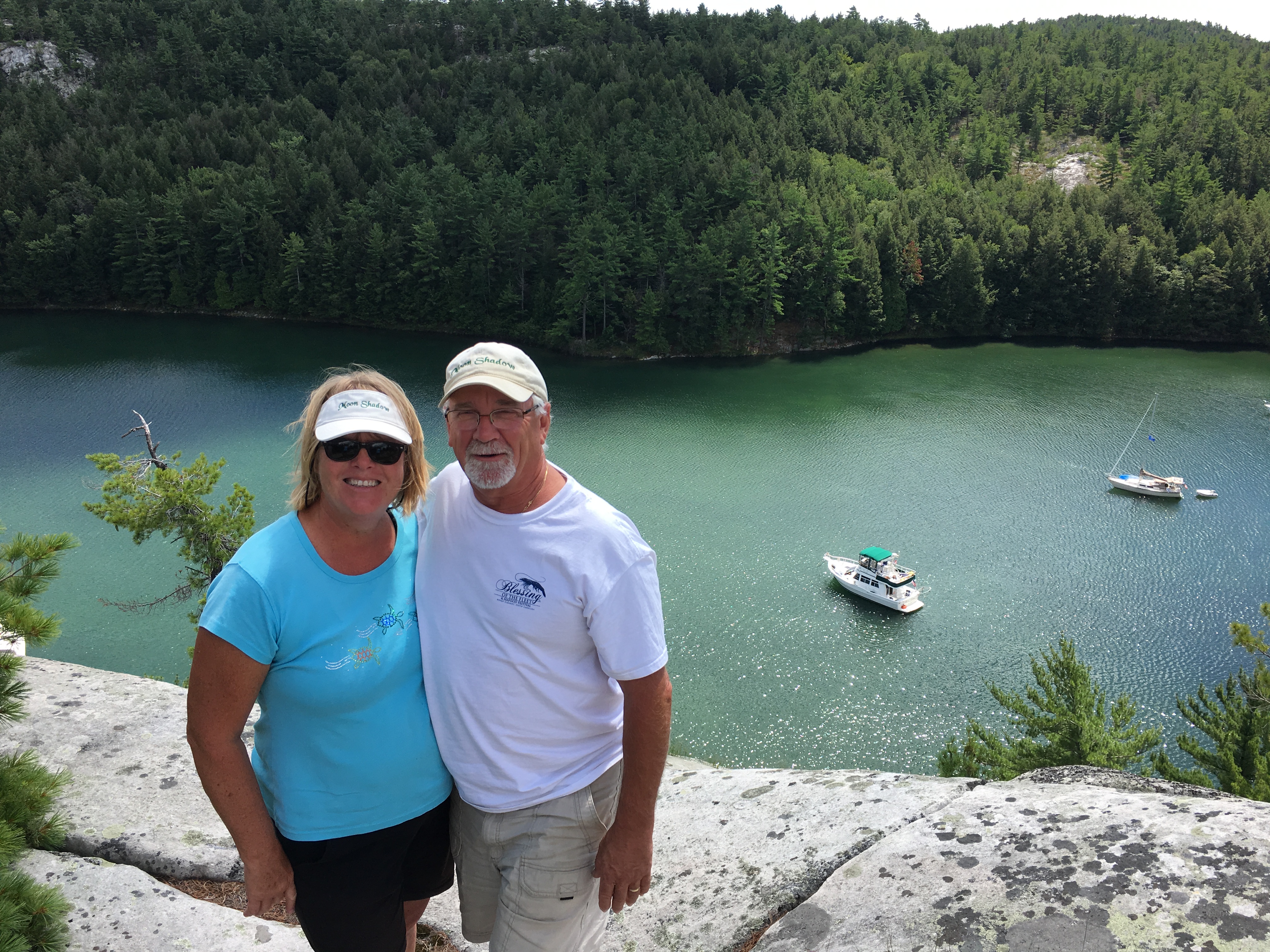 Dave and Colleen have been GLCC members since joining in 2012 to take advantage of the harbor reports as they sailed their newly purchased Catalina 36 from Racine Wisconsin back to their home port in Bayfield Wi. They are also current members of AGLCA (Americas Great Loop Cruising Association). Dave is originally from Thunder Bay, Ontario, the couple currently reside in Buffalo, Minnesota. Dave has many memories of early years of boating in Canada with his family. They now serve as Port Captains for Thompson Island, Ontario; a popular Lake Superior boating destination near Dave's home town area of Thunder Bay.
Their Great Loop adventure began as they left the Mackinac Bridge in 2016 and spent the summer exploring the western shore of Lake Michigan. The logbook of the trip (as recorded on their blog) earned the Wrays the prestigious Great Lakes Cruising Club Founders Award. Installments of the article can be found in the 2018 issues of the GLCC Lifeline magazine. More detailed logs of the year- long trip can be found on their blog: www.Moonshadowonthegreatloop.wordpress.com.
Drawing from the many unique experiences through out the year, Dave and Colleen are interested in sharing suggestions with other boating couples to help discover the many rewards of long range cruising.