Body
Mark is a long time Lake Erie sailor who since the1980's has enjoyed exploring the sights and sounds his home lake. Retirement gave Mark the chance to stretch his cruising legs and to cook and cruise his way across all five of our fabulous Great Lakes. Mark is a Port Captain for the Great Lakes Cruising Club and has also presented Cruising Lake Erie seminars at Cleveland's Mid America Boat Show and at the Toronto International Boat Show.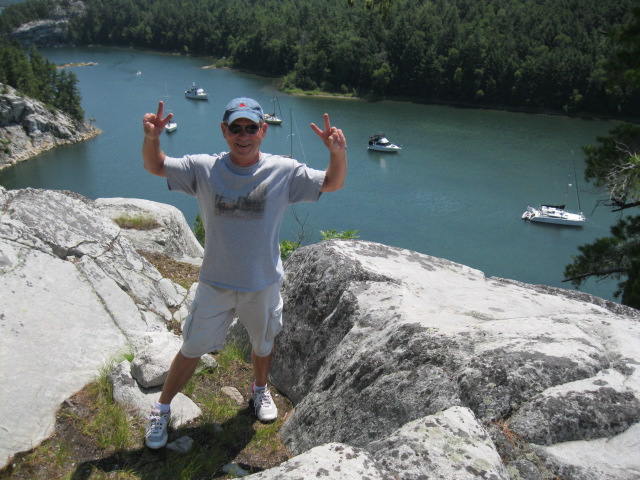 Mark began sailing as a teenager on inland lakes in southwestern Ohio. When Mark, Carolyn, and their two children moved to northern Ohio where they found the lure of Lake Erie to be too great. Shortly after moving they bought their first keel boat and never looked back. That purchase began Mark's adventures in cruising, first in Lake Erie and then after retiring in the other four Great Lakes.
Cooking and cruising have always been an integral part of the family's sailing adventures. From Coleman stoves and coolers to the real galley on their Niagara 35, they have managed to make cooking a regular and fun part of cruising.