Body
Peter S. Plumb, a resident of Portland, Maine, is an attorney, musician and passionate cruising sailor. He started sailing at a very young age, racing small boats in Edgartown, Massachusetts, and progressing over the years to explore some of the most exotic cruising destinations on the planet.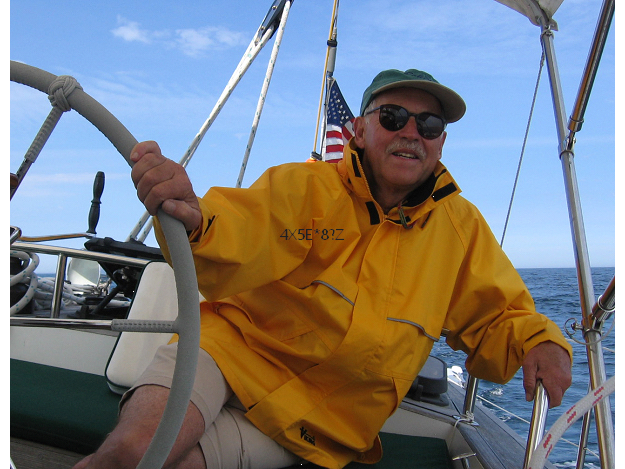 In 1969, when they moved to Portland, Peter and his wife Pam purchased a 28' cruising sloop and began exploring the coasts of Maine and New England. Over the years, first in their 41' yawl and for the last 22 years in their 46' Sparkman & Stephens sloop, they have ranged from the southern Caribbean to Labrador and everywhere in between, including Bermuda. In 2010 the Cruising Club of America, of which he is a member, awarded him the Royal Cruising Club Trophy for his story about his 3000+ mile circumnavigation of Newfoundland during the summer of 2009.
Other significant voyages he has skippered have included a 3000 mile summer cruise from lower British Columbia to Alaska's Glacier Bay and back in 2011, and a three-month tour of French Polynesia in 1990.
In February, 2014, Peter, together with seven others, chartered the well known 75' aluminum cruising sloop, Pelagic, and with a captain and crew sailed it from southern Chile to the Antarctic Peninsula and back in a voyage lasting just under a month. He describes all of his trips as "voyages of a lifetime."