Cruising Lake Superior Package
Body
This series starts January 31, 2024 and there's a new webinar each week for the next four weeks! Get all five in this one package! Beginning in March 2024, you can view the recording of these webinars and be ready to begin your "Gitche Gumee" adventure.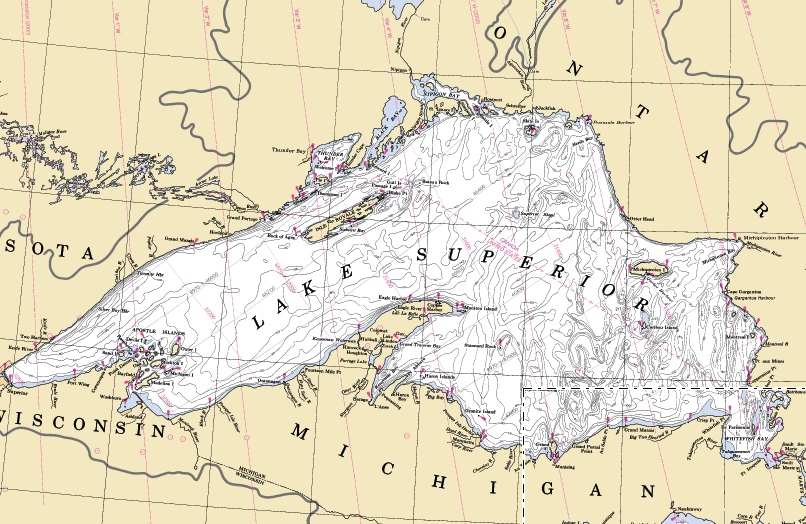 Introduction to Cruising Lake Superior: Join experienced Lake Superior Cruiser Dave Carr as he demystifies this most pristine of cruising lakes. His webinar will take you from the Sault Locks at the lake's eastern end, west along the lake's Michigan and Wisconsin southern shores, up Minnesota's northwest lakeshore, and finally across Ontario's breathtaking north and east wilderness shores before closing the circle in Whitefish Bay and the Sault.
Cruising Lake Superior's South Shore: This webinar recording covers the Lake Superior's South Shore, which is often a first time Lake Superior cruiser's introduction to the lake's expansive and varied cruising areas. Join GLCC Treasurer and Past Commodore Niels Jensen in exploring one of his favorite cruising areas.
Cruising Lake Superior's Apostle Islands: This webinar ecplores Lake Superior's pristine Apostle Islands area near the charming shore-side city of Bayfield, Wisconsin, home several marinas and the largest charter sailboat fleet in the Great Lakes. Presented by Niels Jensen.
Wilderness Cruising Lake Superior's Isle Royale: This webinar explores the wonders of Isle Royale, which represents the ultimate in wilderness cruising. Join Niels Jensen as he explores its beautiful anchorages, hiking, fishing, and wildlife. Presented by Niels Jensen.
Cruising Lake Superior's Canadian Shores: This webinar represents the grand finale in the series. Many cruisers from Lake Superior and beyond rate this area the "best of the best". Wilderness, solitude, protected anchorages, hiking trails ... the east and north shore have it all! Presented by Fred Bagley.